Worshipping God, Evangelizing the Lost, Maturing Believers
Aide-Vision, asbl
Aide-Vision, asbl- Goma, Democratc Republic of Congo.
Aide-Vision is a non-profit organization providing eye care services in Goma, Eastern DR Congo, Africa. Faith Christian Chapel, as Dr. Nancy Herbster's home church, sent Nancy as a missionary to help with eye care in the DR Congo. Nancy went to be with the Lord in early 2016. We as a church continue to support this ministry financially, help with collection, sorting and packing of equipment and supplies, and receive donations from others for the work of Aide-Vision, asbl in Goma.
Aide-Vision, asbl
P.O. Box 455, Gisenyi, Rwanda
Phone: +243 998 669 818, +243 990 366 169
Aide-vision@yahoo.fr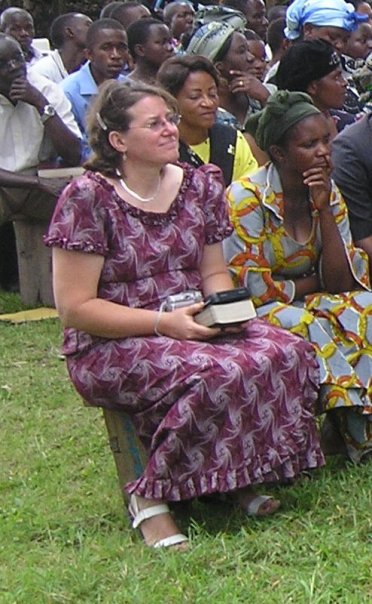 Dr. Nancy Herbster
Aide-Vision, asbl:
Our Vision
The vision of Aide-Vision is to:
Protect and improve physical vision; that is eye care and everything needed to see better.

Protect and improve spiritual vision; which is knowledge of God through the Saviour Jesus Christ and the Bible.
Our Mission
The mission of Aide-Vision is to to achieve its objectives through the following actions:
Training of people who will provide eye care.

Educate the public about visual needs and problems through seminars, conferences, media and publications.

Screening for visual problems in schools, churches, health centers and other public places.

Make necessary visual aids available to the population at an affordable price.

Develop centers and/or mobile services to meet the visual needs of the population in the more remote areas.

Encourage people in the knowledge of the Bible, the Christian life and evangelism.

Collaborate with other partners that pursue the same goals as those of Aide-Vision.

Identify funds, materials, equipment and human resources to accomplish the goals of Aide-Vision.

Undertake any other action that the association considers relevant to the achievement of its objectives.